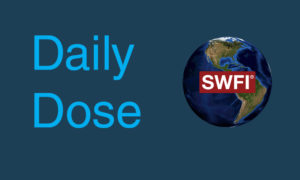 DAILY DOSE: April 21, 2021
Posted on 04/21/2021
---
1. The United Arab Emirates gave payment relief to Pakistan by rolling over the pending payment of a US$ 2 billion loan.
2. Moderna discloses a new supply agreement with Israel for 2022.
3. Netflix approved a stock buyback plan of up to US$ 5 billion. Netflix experienced a slowdown in new subscriptions as the company puts out fewer original shows following a year of delayed productions. Netflix now has 208 million paid subscribers globally, up from 204 million last quarter.
4. Swiss drugmaker Roche starts phase III tests on COVID-19 pill in the coming weeks.
5. China's Central Commission for Discipline Inspection (CCDI) is investigating Zhang Maolong (age 68), the former Operating Chief of the China Development Bank (CDB), over suspicion of taking bribes worth millions of yuan.