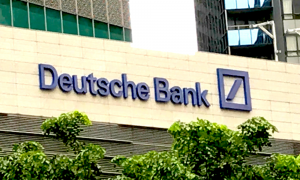 Deutsche Bank NYC Employees to WFH, Minimum till July 2021
Posted on 05/04/2021
---
Employees at Deutsche Bank AG's New York offices will be permitted to work from home at least until the bank's new U.S. headquarters starts to open in July 2021. Roughly 90% of DB's NYC employees are currently working from home (WFH). Deutsche Bank is moving its main office from Wall Street to Columbus Circle. Other Wall Street banks have requested employees to come back to offices over the summer time, including Goldman Sachs Group Inc. and JPMorgan Chase & Co. Goldman Sachs' executives created a plan to have U.S. and U.K. employees return to offices by June 2021.
Deutsche Bank has roughly 8,000 U.S. employees, with Florida and New York comprising the largest state locations. Plans for Germany, where Deutsche Bank is headquartered, are not public.
Fund management giant Vanguard Group is planning a hybrid model for most of its staff.