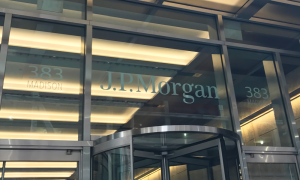 JP Morgan Global Alternatives Fund Buys Logistics Portfolio from Mountpark Logistics
Posted on 05/15/2021
---
On May 10, 2021, a fund managed by JP Morgan Global Alternatives (part of JPMorgan), acquired a €540 million portfolio of 11 logistics assets in the U.K., France, and Ireland, from Mountpark Logistics EU Sarl. The portfolio is 4 million square feet.
Mountpark Logistics EU Sarl is a joint venture between Mountpark Finco and USAA Realco – Europe B.V., the Dutch subsidiary of USAA Real Estate Company. The company has rapidly established itself as a logistics property company.
On May 21, 2018, M&G Real Estate bought a portfolio comprised of five prime distribution buildings at Mountpark Wakefield, Mountpark Bardon at Junction 22 of the M1, and Mountpark Southampton from Mountpark.