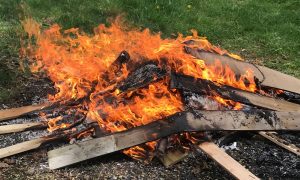 Koch Family and Some Foreign Pensions Control Colonial Pipeline
Posted on 05/12/2021
---
Colonial Pipeline is the operator of the biggest gasoline pipeline in the U.S. Colonial Pipeline ceased operations after a ransomware attack. Gas shortages have spread from Baltimore to Florida. North Carolina has been the state hardest-hit by fuel shortages.
With gas fuel shortages plaguing the Eastern U.S. states, Colonial Pipeline reportedly has no plans to pay rumored US$ 5 million-plus ransom to hackers who have paralyzed the key gas pipeline. U.S. President Joe Biden vows to get the fuel crisis "under control" with pressure mounting on his administration to do more. "I think this is something that demands really serious federal attention. This was essentially a cyberattack on critical infrastructure in our country," Florida Governor Ron DeSantis said to the media.
"You can't just say it's a private pipeline therefore, we're not going to be involved. No, the U.S. government needs to be involved. They need to help mitigate this," said DeSantis.
Colonial Pipeline ended up paying the estimated US$ 5 million (in cryptocurrency) ransom hours after the ransomware attack. Once paid, the hackers gave Colonial Pipeline a decrypting tool to restore the company's disabled network.
Employees at Colonial Pipeline at 5:11 PM EST initiated the restart of pipeline operations.
In September 2016, a major fuel spill closed the pipeline for about two weeks.
Colonial is owned by five entities and ownership stakes:
Koch Capital Investments Company, LLC – 28.1%
KKR-Keats Pipeline Investors, L.P. – 23%
CDPQ Colonial Partners, L.P. – 16.6%
IFM (US) Colonial Pipeline 2, LLC – 15.8%
Shell Midstream Operating, LLC – 16.1%
Past Colonial Pipeline Deals
Koch Capital bought 18% interest in Colonial in 2002 from BP Plc. In September 2003, Koch Capital bought Marathon Oil Corporation's 2.8% interest in the pipeline, bringing Koch ownership to 28.1%. Koch Capital Investments is a wholly owned subsidiary of Koch Industries, Inc.
ConocoPhillips sold its 16.6% stake in Colonial to Caisse de dépôt et placement du Québec (CDPQ).
In 2010 Chevron sold its 23.4% stake to a joint venture between private equity firm Kohlberg, Kravis Roberts & Co. (KKR) and National Pension Service of Korea.
In 2019, Royal Dutch Shell increased its ownership from 6% to 16.1%.