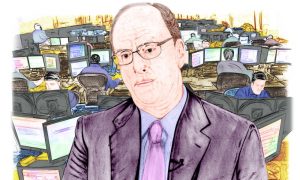 BlackRock CCB Wealth Management Gets Asset Management License
Posted on 05/13/2021
---
BlackRock CCB Wealth Management Ltd. was awarded an asset management license from the China Banking and Insurance Regulatory Commission. BlackRock CCB Wealth Management is a joint venture owned by BlackRock Inc. at 50.1%, a subsidiary of China Construction Bank at 40%, and Temasek Holdings at 9.9%.
"The Chinese market represents a significant opportunity to help meet the long-term goals of investors in China and internationally," Laurence Fink, BlackRock's chairman and CEO said in a statement. "We are committed to investing in China to offer domestic assets for domestic investors and look forward to creating a better financial future for more people."
Earlier, Amundi formed a wealth management joint venture with Bank of China. Schroders has applied to partner with Bank of Communications in wealth management.