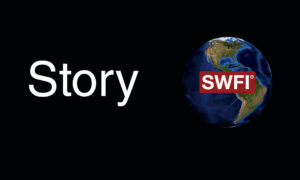 Hedge Fund to Get Tribune Publishing Company
Posted on 05/21/2021
---
Hedge fund Alden Global Capital is a major investor in U.S. newspapers, owning roughly 200 newspapers. Alden Global is poised to purchasing Tribune Publishing Company, which runs papers such as The Chicago Tribune, The Baltimore Sun and The New York Daily News. Alden Global Capital is known for its employee cost-cutting activities. The Tribune sale is valued at roughly US$ 630 million. Tribune Publishing shareholders agreed for the company to be sold to Alden Global. Maryland hotel executive Stewart Bainum had planned to buy The Baltimore Sun. A rival bid never came to fruition.
"My family and I are deeply grateful to the journalists, readers, and civic-minded investors who teamed with us to help rescue, reimagine and reinvigorate local journalism," Bainum said in a statement after the vote. "While our effort to acquire the Tribune and its local newspapers has fallen short, the journey reaffirmed my belief that a better model for local news is both possible and necessary."
Dr. Patrick Soon-Shiong is the second largest shareholder in Tribune Publishing Company, owning a 24% stake in the company. Patrick Soon-Shiong abstained from voting. Patrick Soon-Shiong views his investment in Tribune as passive.
Alden Global Capital starting gobbling up news outlets more than a decade ago and owns MediaNews Group, the second-largest newspaper group in the country.
"Today, Tribune Publishing shareholders voted to put profit and greed over local news in our country," several Tribune newspaper employee unions said in a joint statement.