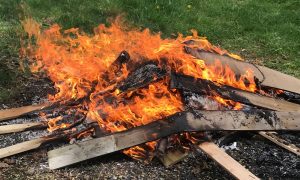 Now the French are Looking into Lebanon CB Governor Salameh's Affairs
Posted on 06/07/2021
---
Swiss prosecutors are in the midst of investigating Riad Toufic Salameh (age 70), the Governor of Banque du Liban (Lebanon's central bank). In a new investigation starting in May 2021, French prosecutors are looking into a complaint that Riad Salameh's wealth and real estate riches were amassed dishonestly.
Salameh has run Lebanon's central bank since 1993. Riad Salameh was once considered a presidential contender in Lebanon. He was celebrated in the central banking community as a banker who helped stabilized Lebanon's currency against all odds. In 2019, Lebanon plunged into its worst economic and financial crisis in recent times. Fortunes have changed and Lebanon remains mired in a political, currency, and economic mixture of crises. With regard to the Lebanese pound, it has lost roughly 90 percent of its value on the black market since the crisis emerged. Anti-government protesters in Lebanon now refer to Salameh as a "thief".
Salameh has previously denied the allegations stemming from the Swiss case.
Keywords: Central Bank of Lebanon.