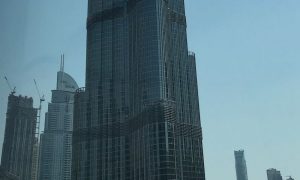 Creditors Show Force and Emirates REIT Fails to Get Debt Restructuring
Posted on 06/07/2021
---
Dubai-based Emirates REIT Ltd. was forced to cancel its debt restructuring plan. Emirates REIT is the largest Sharia-compliant real estate investment trust (REIT) in the United Arab Emirates. Emirates REIT was forced to withdraw a restructuring proposal for its US$ 400 million dollar Islamic bond. The 11 creditors that opposed the plan include Aberdeen Standard Investments and Dubai-based Sancta Capital. The creditors were also concerned about the governance and transparency of the REIT.
"Emirates REIT has therefore decided to rescind the voluntary offer and will continue to work on enhancing the capital structure for the benefit of all equity and debt holders within the REIT," it said in a statement on June 7, 2021.
At December 31, 2020, the non-GCC shareholding was 27.38% for Emirates REIT. Emirates REIT failed to get the 75% of shareholder votes needed to go ahead with the restructure, which would have included delaying the bond's maturity date by two years to 2024. In late May 2021, Fitch Ratings downgraded Emirates REIT several notches from 'B+' to 'C'. In fiscal year 2020, due to COVID, total property income fell by 9.4% and its net asset value at the end period was 826 million AED (US$ 225 million).
At December 31, 2020, the largest shareholder of Emirates REIT was Dubai Islamic Bank PJSC at 15.7%, Vintage Bullion at 15.3%, Dubai Properties Group LLC at 9.9%, and Famcorp Holding LLC & Associates (held as Premier Point Trading DMCC) at 5%.
Equitativa Group is the REIT manager. In 2020, the Equitativa Group launched a comprehensive review of the strategic options for Emirates REIT, including a potential delisting from Nasdaq Dubai and appointed global investment bank Houlihan Lokey to advise on the review.
Keywords: Emirates REIT (CEIC) PLC.