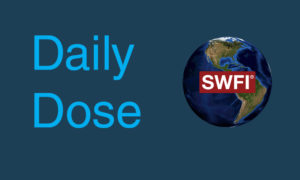 DAILY DOSE: June 10, 2021
Posted on 06/10/2021
---
1. Brazilian antitrust body CADE has approved the sale of the Landulpho Alves refinery (RLAM) in São Francisco do Conde, Bahia, Brazil from Petrobras to Mubadala Investment Company, according to a notice. RLAM was the first Brazilian oil refinery.
2. Katara Hospitality, a unit of Qatari Diar Real Estate Investment Company (part of the Qatar Investment Authority), took over the ground lease due to a default by Subrata Roy's Sahara Group on an US$ 80 million loan which Katara owned. The leasehold on the Dream Downtown hotel is at 355 West 16th Street in the Chelsea district. In November 2012, Sahara Group paid US$ 217 million for the land and the Dream Downtown hotel. Then in 2019, Worth Capital Holdings bought just the hotel for US$ 175 million.
3. Singapore-based financial services platform Nium signed a definitive agreement to acquire London-based business-to-business payment company Ixaris.
4. Canada Pension Plan Investment Board sold a portion of its stake in Australian logistics company Qube Holdings. CPP Investments sold 50 million shares, or 2.5% of the company, worth around A$ 153 million.
5. Private equity firm Warburg Pincus invested in Global Healthcare Exchange (GHX). Temasek will retain its position as GHX's majority shareholder following Warburg's investment.
6. The United States government is paying Pfizer Inc around US$ 3.5 billion for COVID vaccine shots. The U.S. government will then donate them to the 100 lowest income countries in the world. The United States expects to deliver 200 million doses this year, starting in August 2021, and 300 million in first half of next year.
7. The United States government moved to lift sanctions on Iran oil officials.
8. The European Central Bank (ECB) continues to buy bonds under its Asset Purchase Programme (APP) at 20 billion euros per month. ECB will continue to buy bonds at a significantly higher pace than at start of 2021. ECB leaves PEPP bond buying "Envelope" at 1.85 trillion euros.
9. FT reports that losses for Melvin Capital and Light Street Capital total around US$ 6 billion since the start of May 2021.
10. Click-bait website Buzzfeed is in talks to raise US$ 200 milllion.
11. French President Emmanuel Macron wants G-7 nations to sell gold reserves to help fund a bailout fund for Africa.
12. Illegal border crossings into U.S. climb to 180,000 people in May 2021.