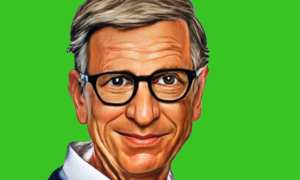 Bill Gates' Investment in Concentrated Solar Energy Startup Attracts Mining Companies
Posted on 06/22/2021
---
Heliogen, Inc. is a Pasadena-based company that is trying to augment solar technology for other purposes. Heliogen is using its "field of mirrors" technology to concentrate the sun's light to an excess of 1,000 degrees Fahrenheit – a sort of death ray. Heliogen sees opportunity in mining and smelting operations by miners to rival traditional fossil fuel sources. The company was founded by Bill Gross (not the former PIMCO guy). In the past, concentrated solar technologies were unable to get hot enough to make cement and steel. Heliogen is seeks to disrupt the industrial process space of making cement and steel making.
Heliogen raised US$ 108 million in two rounds. The company recently closed US$ 83 million in funding, an oversubscribed round that is in addition to US$ 25 million raised in the previous round. Among the new investors in Heliogen are ArcelorMittal, a mega steel and mining company (NYSE: MT), Edison International, breakthrough scientific startup-focused venture capital firm Prime Movers Lab, Canada-based privately held venture capital fund Ocgrow Ventures, A.T. Gekko, a private investment group specializing in ESG Venture Capital, private investment partnership of industry-leading families 8090 Partners, Gordon Crawford, and technology, consumer, and media-focused investor Rashaun Williams.
ArcelorMittal's XCarb innovation fund made the US$ 10 million investment.
Other Rounds
Among Heliogen's existing investors are wealthy businessmen including Bill Gates (owns family office Cascade Investment), Patrick Soon-Shiong, the Los Angeles-based investor and entrepreneur through his investment firm, Nant Capital, Steve Case through Revolution's The Rise of the Rest Seed Fund, and Neotribe Ventures.
The pilot site is in Boron, California. This is Boron location is where Rio Tinto Group operates a borax mine and will include Heliogen's tech as part of its usual on-site processes. Rio Tinto acquired U.S. Borax a long while ago, which ran the mine.
In November 2019, Heliogen announced that it had successfully demonstrated the first commercial solution for utilizing concentrated solar energy to exceed temperatures greater than 1,000 degrees Celsius. The advanced computer vision software unique to the Sunlight Refinery precisely aligns an array of mirrors to reflect sunlight to a single target with unprecedented accuracy, delivering high-temperature, carbon-free thermal energy. The baseline system will provide industrial-grade heat that will be capable of replacing fossil fuels in processes including the production of cement, steel, and petrochemicals.