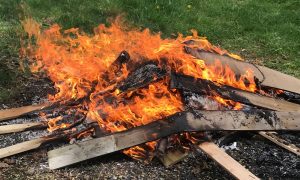 ANTITRUST: U.S. Department of Justice Sues to Block Aon Acquisition of Willis Towers Watson
Posted on 06/17/2021
---
The U.S. Justice Department (DOJ) filed a civil antitrust suit to block the merger of the two largest insurance brokers, Willis Towers Watson and Aon. The DOJ is concerned the merger would eliminate competition, raise prices, and impact innovation for U.S. businesses, employers, and unions that use the companies' services. The market for property, casualty, and financial risk broking for large customers in the United States is already highly concentrated.
The suit was filed in the U.S. District Court for the District of Columbia. This suit if successful would stop Aon's proposed $30 billion acquisition of rival benefits and risk consultant Willis Towers Watson. Aon and Willis Towers Watson agreed to merge in March 2020 in an all-stock deal, worth around $30 billion at the time. Both Aon and Willis Towers have made divestitures since the original announcement and European Union regulators are set to rule in early August 2021. The complaint also alleges the U.S.-focused divestitures in health benefits and commercial risk broking, in particular, are wholly insufficient to resolve the department's significant concerns.
"Today's action demonstrates the Justice Department's commitment to stopping harmful consolidation and preserving competition that directly and indirectly benefits Americans across the country," said Attorney General Merrick B. Garland in a press release. "American companies and consumers rely on competition between Aon and Willis Towers Watson to lower prices for crucial services, such as health and retirement benefits consulting. Allowing Aon and Willis Towers Watson to merge would reduce that vital competition and leave American customers with fewer choices, higher prices, and lower quality services."
DOJ officials claim the proposed merger would bring together two of the "Big Three" global insurance brokers — the third is Marsh McLennan — and eliminate competition in five markets. They are property, casualty and financial risk, health benefits, actuarial services for certain pension plans, retiree insurance exchanges, and reinsurance. The 2016 merger of Willis Group and Towers Watson created WTW and vaulted it into the Big Three. Aon immediately recognized the threat of a broker able to match Marsh and Aon in capabilities and scale.
Part of the complaint reads, "As an example, a WTW sales executive emailed senior WTW leadership in March 2020 to report that "as of today, we are officially the broker to [a large customer] for all lines globally" following a nine-month RFP process, explaining in a later reply that "the final two were WTW and Aon." Along the way, Aon cut its fee by nearly half in an effort to prevail—but ultimately WTW won because it was "lower on fees." If the proposed Merger were allowed ,customers would lose this ability to leverage Aon and WTW against each other, likely resulting in higher prices and decreased service levels."
Aon plc is incorporated in Ireland and headquartered in London. It has approximately 50,000 employees and offices in approximately 120 countries, including over 100 offices in the United States. In 2020, Aon reported revenues of more than $11 billion.
Willis Towers Watson plc is incorporated in Ireland and headquartered in London. It has approximately 45,000 employees and offices in more than 80 countries, including over 80 offices in the United States. In 2020, Willis Towers Watson reported revenues of more than $9 billion.