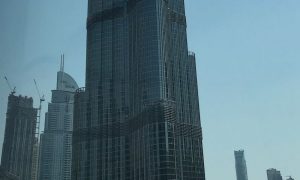 Investment Corporation of Dubai Had a Tough 2020 Thanks to COVID Impact
Posted on 06/22/2021
---
Like other state-owned investors during COVID, the Investment Corporation of Dubai (ICD) faced revenue drops in 2020. ICD had a loss of 15,500,016,000 AED in CY 2020 vs. 24,997,515,000 in profit in CY 2019. The outbreak of COVID-19 has had a significant impact on the airline and travel sectors after several countries started closing their borders in March 2020.
ICD is a major investor in real estate, in which retail and mall properties were severely impacted as the COVID lockdowns spread. Grounded air flights and the low price of oil in 2020 did not help ICD and its portfolio companies.
ICD's hospitality and leisure businesses have suffered from significantly low occupancy levels and temporary closure of operations.
Emirates
On March 31, 2020, the Government of Dubai announced its full support to Emirates Group and committed to provide equity injection (11.3 billion dirhams or US$ 3.1 billion) during the COVID-19 pandemic, given the airline's strategic importance to the Dubai and UAE economy and its key role in positioning Dubai as a major international aviation hub. As at December 31 2020, the Government of Dubai had provided equity injections adding up to AED 11.3 billion as part of its commitment to Emirates; these were routed through ICD.
Emirates Group fell to a 22.1 billion dirhams loss in the fiscal year ended March 2021. Emirates and dnata were hit hard by the fall in demand for international air travel as countries closed their borders and imposed stringent travel restrictions. Emirates Group reduced total workforce by 31% to 75,145 employees.
Oil and Gas
During 2020, ICD's oil and gas businesses have been adversely impacted by the outbreak because of the decreased demand for crude oil which has not been matched by the decreased production. International oil prices witnessed a steep decline in the first and second quarter of 2020.