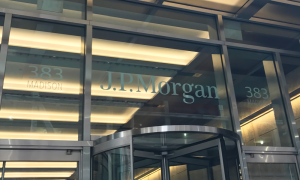 JPMorgan Buys Stake in Sports Data Firm Kraft Analytics Group
Posted on 06/27/2021
---
J.P. Morgan Asset & Wealth Management acquired a stake in Kraft Analytics Group, a Foxborough, MA-based sports data analytics firm. Kraft Analytics Group is owned by Robert Kraft.
Kraft Analytics Group's has more than 20 clients including the National Football League, teams in all five major American sports leagues, and college athletic programs. Kraft Analytics Group spun out of The Kraft Group in 2016.
"Sports ownership is capital intensive, and specialized analytics are essential to the deal-making process," Mary Callahan Erdoes, CEO of J.P. Morgan Asset & Wealth Management, said in a statement. "KAGR has the technology and the all-star team to help the industry make informed decisions."
Robert Kraft runs The Kraft Group and is owner of the New England Patriots football team.