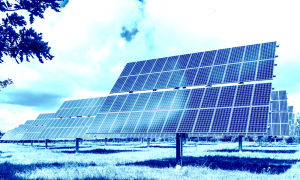 Partners Group Buys Controlling Stake in Dimension Renewable Energy
Posted on 06/28/2021
---
Partners Group AG agreed to acquire a controlling equity stake in Atlanta-based Dimension Renewable Energy, a distributed energy platform focusing on community solar and battery storage across the U.S. Dimension Renewable Energy is focused on originating, developing, financing and operating community solar and battery storage facilities across the U.S. and has developed a deep pipeline of over 180 projects totaling over 800 MWs of solar capacity, and over 800 MWhs of battery storage across eight states.
Dimension Renewable Energy was founded by Rafael Dobrzynski (former CEO of ForeFront Power) and Sam Youneszadeh in May 2018. Prior to co-founding Dimension, Sam Youneszadeh was the Chief Development Officer at ForeFront Power where he led the origination team to over 500MW of projects in 18 months.
Dimension Renewable Energy's Series A round has investors such as TJ Rodgers, the founder of Cypress Semiconductor and former chairman of SunPower, and Roberto Sahade, a veteran in the energy industry who has successfully launched multiple renewable energy companies, including LAP and ERSA/ CPFL Renováveis.
Mitsui & Co., Ltd. had acquired the Commercial and Industrial (C&I) Division of SunEdison, Inc., which specializes in the development and operation of distributed solar generation for C&I customers. That division was renamed Forefront Power LLC and became fully incorporated under Mitsui.
Enfinity America Corporation is a distributed generation IPP acquired by by SunEdison in January 2014.