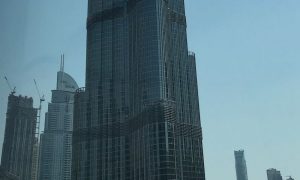 BpiFrance Provides Financial Support to iWire
Posted on 06/30/2021
---
Dubai-based iWire raised US$ 34 million in Series A funding, led by Noor Capital and supported by Bpifrance, to accelerate its development and enter new markets. iWire is a long-standing partner of Sigfox, the 0G network pioneer and the world's leading IoT service provider. In this fundraising, iWire has notably received support from the French public investment bank Bpifrance with a Buyer Credit of $25 million dedicated for the development of Sigfox networks over 12 new countries in Asia, Middle East and Africa. In addition, iWire intends to accelerate the development of its subsidiary "iWire Technologies", specializing in the production of connected devices which will be distributed on all five continents, with a particular focus on European and US markets.
Bpifrance, the French sovereign wealth fund and a leading Export Credit Agency in Europe (Bpifrance Assurance Export acting on behalf of the French State), participated with Noor Capital in this funding round by granting a long-term equipment purchase option to iWire, through a Buyer Credit agreement.
Launched in April 2018, iWire builds country-wide communications networks to power massive IoT solutions, using Sigfox technology, 0G network pioneer and leading IoT service provider, since 2010. The IoT network allows large scale businesses such as utility companies, smart cities, smart facilities and logistics service providers to deploy massive IoT solutions in a fast, cost-effective and highly scalable way.
Noor Capital PSC is a Private Joint Stock Company headquartered in Abu Dhabi. The company is authorized and regulated by the Securities and Commodities Authority of the United Arab Emirates to conduct Financial Investment and Consultancy as well as Financial and Monetary Intermediary Business.