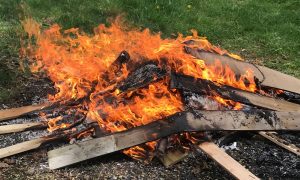 Talos Energy Shareholders Get Screwed by Pemex on Zama Field Discovery
Posted on 07/06/2021
---
Talos Energy Inc. (NYSE: TALO) provided an update regarding operatorship for the explorer's Zama asset in offshore Mexico. On July 2, 2021,Talos Energy was notified by Mexico's Ministry of Energy (SENER) that it had designated Petróleos Mexicanos (Pemex) as the operator of the Zama unit, just three days after it received a letter directly from Pemex arguing for operatorship.
Since being awarded Block 7 as the first private operator in the country, Talos drilled the exploratory well that led to the Zama field discovery in July 2017. Talos subsequently continued to invest in the Zama appraisal, and the Mexican economy, by drilling three additional wells as part of the delineation of the Zama field.
Talos Energy has advanced a complete Front End Engineering and Development study and presented the National Hydrocarbons Commission a development plan that maximizes oil and gas recovery and value to the Mexican people. After six years of significant investments in Zama and the Mexican economy, as well as the delivery of a Zama development plan that is credible and in line with the objectives of Mexico, Talos Energy was very disappointed with SENER's sudden decision to award operatorship to Pemex, especially in light of the timing under which the award occurred.
Talos remains committed to maximizing value for its shareholders from its Zama asset and will explore all legal and strategic options to do so. In June 2021, Talos Energy filed an SEC document showing selling stockholders that included, Riverstone V Castex 2014 Holdings, L.P., and funds managed by Apollo.
Some of the largest institutional shareholders in Talos Energy include Riverstone Holdings LLC, Apollo Management Holdings, L.P., and BlackRock Inc. CPP Investments bought 175,000 shares at Talos Energy at a value of 2,816,000 USD at the period of March 31, 2021. South Dakota Investment Council bought 25,000 shares at Talos Energy at a value of 402,000 USD at the period of March 31, 2021.
Keywords: Petróleos Mexicanos (Pemex).