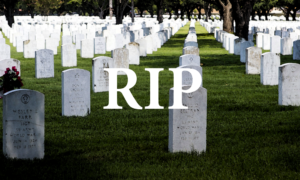 President of Haiti Jovenel Moise is ASSASSINATED by GUNMEN Claiming to be DEA Agents
Posted on 07/07/2021
---
President of Haiti Jovenel Moïse (age 53) was assassinated by gunmen claiming to be U.S. Drug Enforcement Agency (DEA) agents that were speaking in English and Spanish. The gunmen did a night-time raid on the president's home in the hills above Port-au-Prince (Pelerin 5 neighborhood) at around 1AM on Wednesday (July 7, 2021). Moïse's wife, First Lady Martine Moïse (age 47), was seriously injured.
The President of Haiti Jovenel Moïse was shot dead. He was part of the Haitian Tèt Kale Party, a center-right party in Haiti. Moïse was sworn in as President in February 2017 after winning the November 2016 election. Moïse had been governing by decree since January 2020, after Haiti failed to hold legislative elections and the legislature's mandate expired.
In footage purportedly recorded by a witness, someone with an American accent shouted into a megaphone: "DEA operation. Everybody stand down. DEA operation. Everybody back up, stand down."
Media outlets have claimed Moïse was turning Haiti into a dictatorship, refusing to relinquish the presidency after his term ended. Moïse was killed a day after he nominated Ariel Henry, a neurosurgeon, as Haiti's new prime minister.
U.S. President Joe Biden said he was 'shocked' by the assassination and that 'a lot' more information is needed.