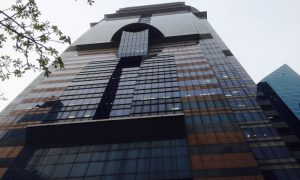 Boston Properties Gets SWF and Pension Money to Fuel Office Buybacks
Posted on 07/14/2021
---
Boston Properties, Inc. is the largest publicly traded developer, owner, and manager of Class A office properties in the United States.
Canada Pension Plan Investment Board (CPP Investments) and GIC Private Limited are part of a new co-investment program with Boston Properties for future acquisitions of office properties in the United States. Through the program, the partners intend to selectively acquire and operate office properties in BXP's core markets – Boston, Los Angeles, New York, San Francisco, and Washington, DC, as well as Seattle.
The partners have targeted an aggregate of US$ 1 billion of equity to the program, with Boston Properties and CPP Investments each allocating US$ 250 million and GIC allocating US$ 500 million. The partnership expects to employ leverage allowing for an initial investment capacity of approximately US$ 2 billion. With these capital commitments, Boston Properties expects to be able to accelerate the pace at which it can pursue acquisition opportunities and extend its investment capacity.
Under the agreement, over the next two years Boston Properties will provide CPP Investments and GIC with exclusive first offers to form joint ventures with Boston Properties to invest in acquisition opportunities that meet the target investment criteria of the program, subject to certain exclusions (including ground up development). Boston Properties will act as general partner and provide customary property management, leasing and other services.
CPP Investments, which does not have a massive real estate program like its peers CDPQ, BCI, and OMERS, finds partners to allocate capital to global properties. CPP Investments is betting on employers in top global cities continue to seek best-in-class office environments that will attract and retain talent. GIC is also betting that "top companies" need collaborative workspaces to build culture, innovate, and win the war for talent.
This co-investment program is consistent with Boston Properties' ongoing strategy to create value through opportunistic investments in high-quality office properties in markets with the strongest economic growth over time, while maintaining a strong balance sheet and modest leverage.
Advisor
Hodes Weill & Associates acted as exclusive advisor to Boston Properties on this co-investment program.
Keywords: Boston Properties (NYSE: BXP).