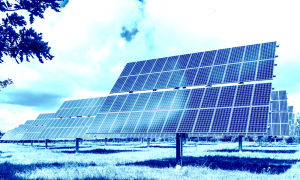 Superannuation Funds Lead $2 Billion Investment in Generate Capital
Posted on 07/20/2021
---
AustralianSuper, QIC, Aware Super, and Sweden's AP2 participated in a US$ 2 billion funding round in San Francisco-based Generate Capital, Inc. AustralianSuper and QIC are existing investors in Generate. New investors in this round include Harbert Management Corporation, Aware Super, and CBRE Caledon. AustralianSuper has committed a total of US$1 billion to Generate's two rounds of capital raising. Generate Capital builds, owns, operates and finances sustainable infrastructure that delivers affordable and reliable resource solutions for companies, governments, and communities. Generate Capital is unique in a way that it does not raise private equity funds, but lets large investors invest in the firm, thus enabling its balance sheet to fund energy investments.
UK Railways Pension Scheme and The Wellcome Trust also participate in the latest round.
In 2020, Generate Capital raised over US$ 1 billion from several asset owners, including AustralianSuper and QIC.
Generate Capital was launched in 2014 and has raised money from SWFs like the Alaska Permanent Fund Corporation. In April 2019, Plug Power Inc. got US$ 100 million in debt financing with Generate Capitalto fund new fuel-cell project deployments and complete the restructuring of certain existing financings.