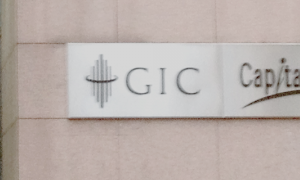 GIC Part of Group That Buys 11 Travelodge Hotels in Australia
Posted on 07/23/2021
---
Partners Group AG, on behalf of its clients, along with Singapore's GIC Private Limited and Australian hospitality operator Salter Brothers, acquired a portfolio of eleven Travelodge hotels in Australia with a gross asset value of A$ 620 million. The sellers are Mirvac and NRMA that held the portfolio in equal proportions via Vendor Tucker Box Hotel Group (Tucker Box Hotel Trust). The portfolio has properties in Sydney, Melbourne, and Brisbane, and consists of over 2,000 rooms. All of the hotels in the portfolio are leased to Value Lodging Pty Limited, a subsidiary of international hotel group TFE Hotels.
Advisors
Partners Group was advised by Clifford Chance and Ernst & Young. Vendor Tucker Box Hotel Group was advised by McVay Real Estate and Credit Suisse.
The deal was announced on December 7, 2020, but took some time to close. KSL Capital Partners tried to bid for the properties.
11 Hotels
Garden City, Brisbane
Travelodge, Newcastle
South Bank, Melbourne
Travelodge Perth, Perth
Martin Place, Sydney
Sydney, Sydney
Wynward, Sydney
Manly Warringah, Sydney
Macquarie Nth Ryde, Sydney
Blacktown, Sydney
Bankstown, Sydney
Keywords: NRMA Insurance (National Roads and Motorists' Association Limited).