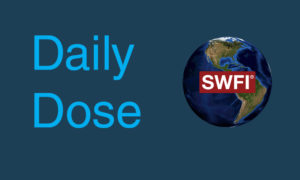 DAILY DOSE: July 23, 2021
Posted on 07/23/2021
---
1. The Cleveland Indians are an American professional baseball team based in Cleveland, Ohio. Major League Baseball's Cleveland Indians will be known as the Cleveland Guardians beginning in 2022. The baseball team announced the name change in a video posted Friday morning. The change in identity is due to imagery and wording that many consider to be offensive to some people.
2. The upcoming Biden administration/China meeting looks a bit tricky at the moment, as Foreign Ministry Spokesperson Hua Chunying tweeted, ""Disappointed"" irresponsible" & "dangerous". These words the #WhiteHouse Press Secretary Jen Psaki threw at #China perfectly reflect the deplorable, shameless hypocrisy & arrogance of the #US."
This is over the White House saying they were deeply disappointed with China's decision to reject a WHO plan for second phase of an investigation into the origin of coronavirus.
In addition, China's Foreign Ministry says China will counter and sanction former U.S. officials. China is imposing sanctions of former U.S. Commerce Secretary Wilbur Ross.
China is cracking down on after-school tutoring companies.
3. The Israeli Health Ministry, which has previously estimated the true efficacy of the Pfizer COVID shot against the delta (Indian) variant at only 64%, while still more than 90% effective at preventing serious illness and death. The Israeli government is seeing the Pfizer COVID shot as only 39% effective at preventing infection with delta variant.
4. Russia's Central Bank raised its key interest rate to 6.5% from 5.5%.
5. According to Coindesk, the State of Texas alleges Blockfi interest accounts violate laws.