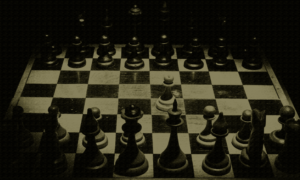 Despite Brexit, Foreigners Love British Assets as They Circle Morrisons
Posted on 07/28/2021
---
Wm Morrison Supermarkets plc, trading as Morrisons, is the fourth largest chain of supermarkets in the United Kingdom, and is headquartered in Bradford, West Yorkshire, England. Like vultures, sovereign funds and private equity firms are circling around the supermarket chain company.
Singapore's GIC Private Limited, through Cambourne Life Investment Pte Ltd, is partnering with SoftBank-owned Fortress Investment Group in a bid to buy Morrisons at a valuation of £6.3 billion. Fortress Credit Opportunities Fund V would be the largest contributor of capital from Fortress. Other co-investors in the Fortress group include Canada Pension Plan Investment Board (CPPIB Credit Investments Inc.) and the Koch family via Koch Industries. Koch Real Estate Investments (KREI), which is part of Koch Industries, is the actual entity that is part of the investment group and plans to have an equity commitment of £500,000,000. At the moment, GIC holds around 0.21% of the issued share capital of Morrisons. Before GIC, the capital stack was Fortress Investment Group at 53.93%, CPP Investments at 30.66%, and KREI at 15.41%. The banks lined up to provide financing are HSBC and the Royal Bank of Canada for the Fortress bid group.
Silchester International Investors LLP, which owns more than 15.14% of Morrisons, on July 27, 2021 said it was "not inclined to support the existing Fortress offer" at a shareholder meeting next month. The takeover needs the support of 75% of shareholders to proceed
Morrisons' board recommended the Fortress-led offer for the retailer, just weeks after rejecting a bid from Clayton, Dubilier & Rice. Clayton, Dubilier & Rice has until August 9 to launch a counter-offer or withdraw its interest in Morrisons.