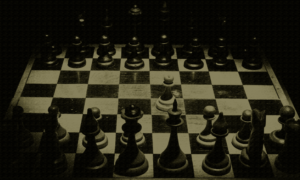 Venture Capitalists Salivate over Fractional Stock Trading as it Targets Retail Millennial Investors
Posted on 08/23/2021
---
Fractional shares are pieces, or fractions, of whole shares of a company or exchange-traded fund (ETF). Chatham, New Jersey-based DriveWealth Holdings, Inc. is a fractional trading company. DriveWealth Holdings raised a US$ 450 million Series D round that was co-led by New York-based global private equity and venture capital investor Insight Partners and Accel, with significant participation by Greyhound Capital, Softbank Vision Fund 2, and Series C lead Point72 Ventures (owned by hedge fund titan Steven Cohen). The round also included a follow-on investment from Fidelity International, plus several new investors including Base 10, FTX, and FlightDeck.
Fractional shares are a ploy for retail investors as it enable them to buy shares at dollar amounts like US$ 1 for a fraction of share of Apple Inc. for instance. According to DriveWealth's webpage called Trade, it says, " Let your customers invest in their favorite brands or diversified portfolios. Even novice customers can start investing today in terms they understand, "$1 of Apple or $10 in Nike." DriveWealth makes this possible for you because our platform was purpose-built for scale and ease. Suddenly, you can make buying Starbucks stock as easy as buying a Starbucks latte."
The Robinhood app engages in this type of consumer psychological behavior. For example, buy $10 worth of Tesla stock, even though Tesla stock closed at US$ 680.26 recently. Even major investment firm giant Fidelity Investments has engaged in fractional shares.
Keywords: Robinhood Markets Inc.