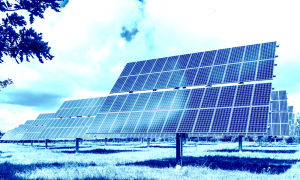 Fiera Infrastructure Funnels £100 Million for Ortus Energy for UK Roof Top Solar
Posted on 08/30/2021
---
Ortus Energy Ltd is a specialist solar PV project development company based in London, United Kingdom. Disclosed on August 18, 2021, Ortus Energy inked an exclusive long-term partnership with Fiera Infrastructure Inc. Fiera Infrastructure agreed to deploy up to £100 million of capital into the U.K. commercial and industrial ("C&I") roof top solar PV space for projects to be
developed by Ortus and which will satisfy Fiera Infrastructure's investment criteria. Ortus Energy will manage the development and construction of C&I rooftop solar projects in the U.K. on behalf of Fiera Infrastructure. Ortus Energy is part of the Integrum Power group of companies.
Fiera Infrastructure is a Canadian infrastructure investment manager, headquartered in Toronto, Ontario. Fiera Infrastructure is majority owned by Fiera Capital Corporation.