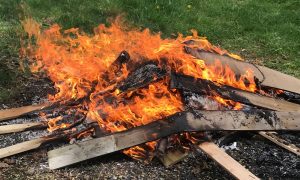 Glenn Arcaro of BitConnect Pleads Guilty in Global $2 Billion Cryptocurrency Scheme
Posted on 09/02/2021
---
Glenn Arcaro of Los Angeles pleaded guilty on September 1, 2021 in federal court for his participation in a massive conspiracy involving BitConnect, a cryptocurrency investment scheme, which defrauded investors from the United States and abroad of over $2 billion. The BitConnect scheme is believed to be the largest cryptocurrency fraud ever charged criminally. They raised money and were not registered with the U.S. Securities and Exchange Commission. BitConnect is a now-defunct cryptocurrency exchange platform. Founded in 2016, BitConnect created a digital token called BitConnect Coin that could be exchanged for Bitcoin (BTC). A staggering number of individuals lost an enormous amount of money as they were tempted by interest in cryptocurrency. Glenn Arcaro acknowledged that he and others used social media platforms to spread false and misleading statements, while concealing material facts, all to persuade investors that BitConnect was a lucrative investment.
According to the DOJ press release, "Arcaro further admitted that he and others conspired to mislead investors about BitConnect's purported proprietary technology, known as the "BitConnect Trading Bot" and "Volatility Software," as being able to generate substantial profits and guaranteed returns by using investors' money to trade on the volatility of cryptocurrency exchange markets. In truth, BitConnect operated a textbook Ponzi scheme by paying earlier BitConnect investors with money from later investors."
The press release adds, "according to the documents filed today, Arcaro sat atop a large network of promoters in North America, forming a pyramid scheme known as the BitConnect Referral Program. Arcaro earned as much as 15 percent of every investment into another part of the scheme—the BitConnect "Lending Program"—either from investors he recruited directly or those recruited by others beneath Arcaro in the pyramid. Arcaro further received portions of all investments from a concealed "slush" fund."
Glenn Arcaro admitted that he earned no less than $24 million from the BitConnect fraud conspiracy, all of which, according to court documents, he must repay to investors.
In a parallel action, the U.S. Securities and Exchange Commission (SEC) announced civil charges against Arcaro and 3 others in connection with the same conduct. The SEC charged BitConnect founder Satish Kumbhani, an Indian citizen, with lying about BitConnect's ability to generate profits.
The case number is Case Number 21CR2542-TWR.
SUMMARY OF CHARGES
Conspiracy to Commit Wire Fraud—Title 18, U.S.C., Section 1349
Criminal Forfeiture—Title 18, U.S.C., Section 982
Maximum penalty: Twenty years in prison, $250,000 fine or twice the gross gain or loss from the offense, whichever is greater; forfeiture and restitution