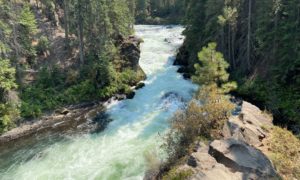 Tech Moguls Splash Cash on Anti-Aging Tech
Posted on 09/06/2021
---
Amazon.com founder and billionaire Jeff Bezos (age 57) and Russian-Israeli tech investor Yuri Milner (age 59) funded Altos Labs. Yuri and his wife Julia made the investment into Altos Labs through a foundation. Altos Labs is looking to develop anti-aging techniques. Milner is Co-Founder and former Chairman of internet company Mail.Ru Group and a founder of investment firm DST Global. Altos Labs was incorporated in the U.S. and the U.K. in 2021 and took in at least US$ 270 million. Altos Labs seeks to explore the potential of cell reprogramming technology. Altos Labs named 2012 Nobel Prize winner Dr. Shinya Yamanaka a pioneer in cell reprogramming as an unpaid advisor on Altos' scientific advisory board. Other people involved include Dr. Juan Carlos Izpisua Belmonte, who is a Spanish biologist working at the Salk Institute in California. Altos Labs is being headed up by CEO Richard Klausner, former chief of the National Cancer Institute. Klausner previously helped start companies like Juno Therapeutics and cancer-test company Grail.
Bezos Expeditions is the investment office of Jeff Bezos.
The question looms is how to rejuvenate animals without killing them as the introduction of gene therapies, some of which are oncogenic (causing development of a tumor or tumors)? Reprogramming doesn't just make cells act younger but also changes their identity.
Calico Life Sciences LLC was founded on September 18, 2013 by Bill Maris and backed by Google with the goal of combating aging and associated diseases. The company's name is an acronym for "California Life Company". In 2015, Alphabet made Calico a subsidiary. Calico employees released a 2021 study that had results suggest that transient pluripotent reprogramming poses a neoplastic risk, but that restoration of youthful gene expression can be achieved with alternative strategies. Neoplastic diseases are conditions that cause tumor growth, both benign and malignant. Calico also found that transient reprogramming restored youthful gene expression in adipogenic cells and mesenchymal stem cells (multipotent adult stem cells), but also temporarily suppressed somatic cell identity programs. A somatic cell is any cell of the body except sperm and egg cells.