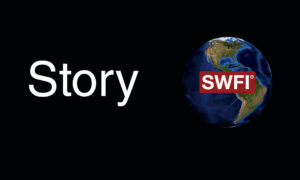 Guinea Coup has Military arresting President and Dissolving Government
Posted on 09/07/2021
---
Guinea is a country in West Africa, bordered on the west by the Atlantic Ocean. Guinea's armed forces seized power in a coup d'etat in Conakry on September 5, 2021. The military arrested Guinea President Alpha Condé (age 83). Alpha Condé was President of Guinea from December 2010 until the coup. With heavy gunfire, the Guinea military had stormed the president of Guinea's palace and took him into custody, the coup's leader ordered ministers from the ousted government not to depart the country and to hand over their official vehicles.
In 2020, Alpha Condé pushed through a referendum to change the constitution, which then allowed him to run for a third term. He won the third term with 59.5% of the vote. In 2010, he was Guinea's first democratically elected president.
The man in charge of Guinea is Colonel Mamady Doumbouya (age 41). In a September 6th meeting with the ministers had been warned that not attending would be considered an act of rebellion. Doumbouya is former member of the French legionary. On Guinea state television on September 5th, Doumbouya announced the country's government and constitution had been dissolved and a new government would be formed soon. "We will no longer entrust politics to one man. We will entrust it to the people," Doumbouya said.
A U.S. State Department spokesperson issued a statement denouncing the military takeover, saying, "violence and extra-constitutional measures will erode Guinea's prospects for peace, stability, and prosperity."
Guinea mines bauxite, which is used in the manufacturing of aluminum. Guinea is the world's second-largest bauxite producer and the African nation exported 82 million tons in 2020, more than any other country. Australia is the world's largest producer of bauxite.
Mubadala Connection
Mubadala had signed an agreement with Compagnie de Bauxites in Guinea in 2012 for the long-term supply of bauxite to the United Arab Emirates. In May 2013, Mubadala and DUBAL moved to jointly take over a Guinea Alumina Corp project in Guinea, acquiring 66.6% from BHP Billiton BHP.AX and Global Alumina. Mubadala and DUBAL had been minority investors in the project, owning 8% and 25% of GAC's shares respectively.
Later in 2013, Mubadala signed a US$ 5 billion agreement with Guinea to develop a bauxite mine and alumina refinery in the country to secure raw material for United Arab Emirates' aluminium plants (Emirates Global Aluminium business). The first exports to the UAE for bauxite from the development were in August 2019. Emirates Global Aluminium's Guinea Alumina Corp project is one of the largest greenfield investments in Guinea in the last 40 years, and cost some US$ 1.4 billion to develop. Bauxite ore is transported from Guinea Alumina Corp's jetty at the port of Kamsar by self-propelled barge to a transshipment point operated by EGA in deeper water.
2008 Coup
On December 23, 2008, there was a Guinean coup d'état in which the military took over. This was after the death of long-time Guinea President Lansana Conté. Captain Moussa Dadis Camara on behalf of a group called the National Council for Democracy and Development (CNDD), said that "the government and the institutions of the Republic have been dissolved". The statement also announced the suspension of the constitution "as well as political and union activity." On December 3, 2009, Camara was shot by men under the command of his aide-de-camp, Abubakar "Toumba" Diakite. Moussa has been exiled in Burkina Faso since 2010. In 2010, General Sékouba Konaté organized democratic elections, which were won by Alpha Condé. Following the transition of power, Konaté was appointed as the head of the African Union's military force.