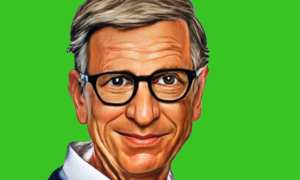 Bill Gates' Family Office Takes Majority Ownership of Four Seasons Hotels and Resorts
Posted on 09/08/2021
---
An affiliate of Cascade Investment, L.L.C. entered into a definitive agreement to acquire a controlling interest in the Four Seasons Hotels and Resorts, a luxury hospitality company. Cascade Investment is already a longstanding shareholder of Four Seasons Hotels and Resorts. In the all-cash deal, Cascade will increase its existing 47.5% stake to 71.25% by purchasing half of the existing 47.5% owned by an affiliate of its long-term investment partner Kingdom Holding Company (KHC) for US$ 2.21 billion, valuing Four Seasons at a US$ 10 billion enterprise value. Four Seasons Founder and Chairman, Isadore Sharp, through Triples Holdings Limited will retain his 5% stake. KHC will hold a 23.75% stake in the company after the transaction. Cascade Investment, L.L.C. is a private investment entity that holds assets of William H. Gates III (Bill Gates), one of the founders of Microsoft Corporation.
Cascade Investment first invested in Four Seasons in 1997 when the Company was public.
Isadore Sharp founded Four Seasons in 1960 and set the company on its path toward global expansion. Four Seasons now manages 121 hotels and resorts, and 46 residential properties in 47 countries complemented by a strong pipeline of more than 50 projects at various stages of development. Four Seasons shareholders took the company private in 2007.
The sale is expected to close in January 2022, pending regulatory approvals and the satisfaction of other customary closing conditions.