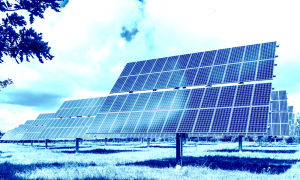 Infratil Limited Places Bet on Asian Renewable Energy
Posted on 09/11/2021
---
Infratil Limited committed US$ 233 million to establish Gurīn Energy, a renewable energy development platform headquartered in Singapore which will focus on greenfield renewable projects across Asia. Infratil sees Asia presenting a significant opportunity for Infratil to enter markets which are following a 'transition to renewables' roadmap laid out by Europe and North America a decade earlier. This is the 4th such platform Infratil has established to cover global growth of the sector. Infratil will own the business in partnership with the management team of Gurīn Energy.
Infratil has committed US$ 233 million for development. US$ 100 million of that commitment is in the form of support for letters of credit to be provided by 3rd party financiers for projects. 95% of Infratil's US$ 133 million is from equity with the 5% coming from a loan from Infratil.
Gurīn Energy will invest in the development of wind and solar PV energy projects and storage solutions across Asia, including Southeast Asia, North Asia and India. Gurīn Energy is rapidly progressing an initial pipeline of projects of 500 MW at various stages of development in the Philippines, Vietnam, Thailand, Indonesia, and Japan. Gurīn Energy will be led by Assaad W. Razzouk, a Lebanese-British clean energy entrepreneur, as CEO. Razzouk brings a well-established team from Sindicatum Renewable Energy Company in Singapore, which he led for over a decade during which they developed, built, financed, operated and sold renewable energy projects across the region.
Morrison & Co is Infratil's manager. Infratil has made other platforms before such as Longroad Energy (established October 2016 with U.S. focus), Trust Power (acquired April 1994 with New Zealand focus), Tilt Renewables (established October 2016 with Australia focus) and Galileo Green Energy (established February 2020 with Europe focus).