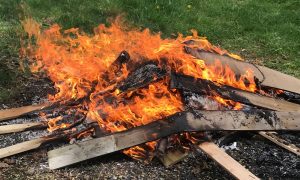 China's Second Largest Property Developer China Evergrande Eyes Default
Posted on 09/15/2021
---
Embattled developer China Evergrande Group issued another warning that it may default on its huge debts. The Shenzhen-based real estate giant is having a hard time lowering costs and finding suitable buyers for some of its assets. China Evergrande Group lists US$ 300 billion in total liabilities. The property giant already paused work on some projects to protect cash. On September 14, 2021, Evergrande disclosed it had made "no material progress" in its search for investors to buy part of its stakes in its electric vehicle (China Evergrande New Energy Vehicle Group Limited) and property services businesses (Evergrande Property Services Group Limited). Evergrande is China's second largest property developer. China's Ministry of Housing and Urban-Rural Development informed Chinese banks that Evergrande will not be able to make loan interest payments due Sept. 20, 2021, according to Bloomberg News.
"If the group is unable to meet its guarantee obligation or to repay any debt when due or agree with the relevant creditors on extensions of such debts or alternative agreements, it may lead to cross-default," it said.
Evergrande's problems were highlighted by local media this week when protests reportedly broke out at its headquarters in Shenzhen. Two catalysts impacted Evergrande with the first being the company unilaterally rescheduled payments to holders of so-called wealth management products. The second catalyst is debt negotiations Evergrande is having with its largest creditors.
Exposed Bond Funds ex-China
Some funds exposed to China Evergrande bonds include Loomis Sayles Funds I, RBC Funds Trust, BlackRock Multi-Sector Opportunities Trust, Nuveen Corporate Income November 2021 Target Term Fund (JHB), BlackRock Core Bond Trust, Krane Shares Trust, WisdomTree Trust, Nuveen Emerging Markets Debt 2022 Target Term Fund (JEMD) and Natixis Funds Trust II. The European Central Bank had a small exposure to Evergrande bonds. Other bondholders of China Evergrande include UBS Group AG, Ashmore Group, and BlueBay Asset Managers. China Minsheng Banking Corp., Ltd. is one of Evergrande's largest creditors. According to the letter Evergrande sent to the Chinese government late in 2020, Evergrande's liabilities involve more than 128 banks and over 121 non-banking institutions.
Back in August, China Evergrande Group's board announced that the company has engaged Houlihan Lokey (China) Limited and Admiralty Harbour Capital Limited as joint financial advisers to the Group to assess the Group's capital structure, evaluate the liquidity of the Group and explore all feasible solutions to ease the current liquidity issue and reach an optimal solution for all stakeholders as soon as possible.
Hengda Real Estate Group
Hengda Real Estate Group Co Ltd is a unit of China Evergrande Group.