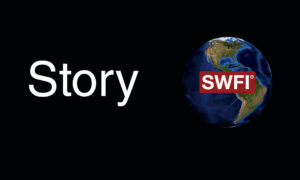 European Investors Get Financing for Offshore Wind Farm off Martha's Vineyard
Posted on 09/15/2021
---
Vineyard Wind LLC is an offshore wind development company 50 percent owned by funds of Copenhagen Infrastructure Partners (CIP) and 50 percent owned by Avangrid Renewables, LLC. The entity is currently in the permitting and financing process for the first large-scale offshore wind energy project in the United States. Avangrid Renewables, LLC is a subsidiary of AVANGRID, Inc. and part of the IBERDROLA Group. Copenhagen Infrastructure Partners K/S (CIP) is a fund management company founded in 2012 by senior executives from the energy industry.
Vineyard Wind LLC stacked US$ 2.3 billion in financing with investments by Bank of America Corp., JPMorgan Chase & Co. and seven other banks. The other banks involved in the deal include Banco Santander SA, Banco Bilbao Vizcaya Argentina SA, Natwest Group Plc, Crédit Agricole SA, Natixis SA, BNP Paribas SA and MUFG Bank Ltd., according to the statement.
Seeking to install 62 giant wind turbines, Vineyard Wind LLC plans to commence construction about 15 miles off the coast of Martha's Vineyard in 2022 and begin delivering electricity in 2023. The project still faces legal challenges from fishing interests.