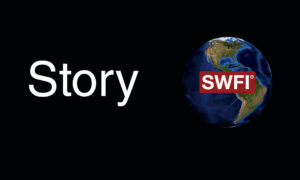 Prudential Financial Agrees to Sell $31 Billion PALAC Block of Legacy Variable Annuities to Fortitude Re
Posted on 09/16/2021
---
Fortitude Re is Bermuda's largest multi-line composite reinsurer with unique competitive advantages and expertise to design bespoke transactional solutions for legacy Life & Annuity and P&C lines. Fortitude Re is an independent company backed by a consortium of investor groups led by The Carlyle Group and T&D Insurance Group. Fortitude Re holds approximately $45 billion in invested assets as of June 30, 2021.
Prudential Financial, Inc. and Fortitude Group Holdings, LLC, the parent company of Bermuda's largest multi-line reinsurer (Fortitude Re), announced that they have entered into a definitive agreement under which Prudential will sell a portion of its in-force legacy variable annuity block to Fortitude Re for a total transaction value of US$ 2.2 billion. Under the terms of the agreement, Prudential will sell one of its stand-alone legal entity subsidiaries, Prudential Annuities Life Assurance Corporation (PALAC), including PALAC's in-force annuity contracts, to Fortitude Re, for an all-cash purchase price of US$ 1.5 billion, subject to certain adjustments at closing, plus a capital release to Prudential and an expected tax benefit.
The PALAC block primarily consists of non-New York traditional variable annuities with guaranteed living benefits that were issued prior to 2011, which constitute approximately US$ 31 billion or 17% of Prudential's total in-force individual annuity account values as of June 30, 2021. PALAC complements Fortitude Re's market-leading capabilities in designing tailored solutions for leading insurers that enhance capital efficiency and address strategic priorities.
Prudential will continue to service and administer all contracts in the PALAC block following the transaction to ensure a consistent experience for customers. Prudential does not expect there to be any direct impact to employee head count as a result of the transaction.
FlexGuard
Prudential will retain its interest in all FlexGuard buffered annuity contracts and PALAC recently issued fixed and fixed indexed annuities through a reinsurance agreement with Fortitude Re and, subject to regulatory approvals, intends to offer those FlexGuard and other recent PALAC customers the option to replace the issuer of their contract with another Prudential subsidiary, with further details to be provided to applicable customers. Prudential will continue to sell new FlexGuard and other protected outcome solutions through additional existing subsidiaries.
The transaction, which is subject to regulatory approval and other customary closing conditions, is expected to close during the first half of 2022. Upon closing, Prudential anticipates a reduction to pre-tax annual adjusted operating income of approximately US$ 290 million. Proceeds from the transaction are expected to be used for general corporate purposes.
Advisors
Debevoise & Plimpton LLP served as legal counsel to Fortitude Re. Sidley Austin LLP served as legal counsel to Prudential, and Goldman Sachs & Co. LLC served as exclusive financial advisor.