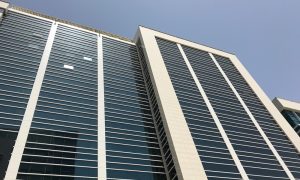 IKEA-Linked Cash and Mubadala Invest £825 Million in CityFibre
Posted on 09/17/2021
---
Interogo Holding AG is the investment unit of the group that owns the IKEA retail empire. CityFibre claims to be the U.K.'s largest independent "Full Fibre" platform. Mubadala Investment Company (Mubadala) and Interogo Holding invested in £825 million in new equity in CityFibre. The new investors will join CityFibre's existing investors Antin Infrastructure Partners and the Infrastructure business within Goldman Sachs Asset Management, as minority shareholders. Mubadala's investment into CityFibre also marks the first capital deployed under the new infrastructure vertical of the United Arab Emirates – United Kingdom Sovereign Investment Partnership.
CityFibre has also secured a £300 million extension of its existing £820m banking facilities with Crédit Agricole CIB, and National Australia Bank joining the syndicate alongside other major global financial institutions that are demonstrating their continued support, including ABN Amro, Banca IMI, BNP Paribas, Lloyds, NatWest, and Société Générale.
The Comments
Prime Minister Boris Johnson commented in the press release, "The Government is committed to making high-speed broadband available for every part of the UK, and this exciting investment will turbocharge the UK's full-fibre rollout. It will revolutionise people's lives and generate huge economic benefits, jobs and growth.
"The UK is open for business and attracting investments like this as a high-value, high-growth science superpower, specialising in industries of the future."
Waleed Al Mokarrab Al Muhairi, Mubadala's Deputy Group Chief Executive, commented, "Digital Infrastructure is a vital enabler of social and economic progress, and a priority growth sector for Mubadala, so we are delighted to be the lead investor in a fund-raise which is accelerating the roll-out of world-class digital Infrastructure for one-third of the UK.
"Mubadala's investment in CityFibre is consistent with our mandate to deliver sustainable financial returns. As the first investment under the infrastructure vertical of the UAE UK Sovereign Investment Partnership, it exemplifies the Partnership's mandate to guide high impact investment to enable future-focussed economic growth."
Constantin Dogos-Docovitch, Head of IH Infrastructure Advisors, which advises the infrastructure strategy of Interogo Holding commented, "CityFibre has built a strong reputation through its 10-year track-record of Full Fibre deployment and is now the UK's largest independent wholesale fibre network provider. We are therefore delighted to join its investment team and help support the rollout of future-proof digital infrastructure across the country."
Background
Interogo Holding A.G. is a holding company that is fully owned by the Interogo Foundation. The business focus is on property investments and financial investments. The company was created after it was spun-off from Inter IKEA Holding. Interogo Foundation is a foundation registered in Liechtenstein as a so-called Unternehmensstiftung, based in Switzerland. It owns Inter IKEA Holding B.V., registered in the Netherlands, which through its subsidiary Inter IKEA Systems controls the intellectual property of the IKEA brand.
In 2018, CityFibre agreed a 538 million pounds takeover by a Goldman Sachs-backed consortium which included Antin Infrastructure. CityFibre was listed in 2014.