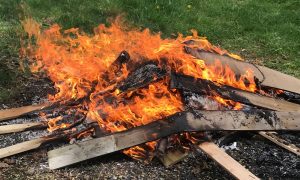 A Case Study on Why Zoom Can Be Dangerous as OZY Exec Impersonates YouTube Exec for Goldman Sachs Money
Posted on 10/01/2021
---
For over a decade, silicon valley investors and legacy media operators such as Comcast Corporation have been attracted to and pitched by savvy Generation X CEO editors on investing in "millennial" news companies. However, these millennial media startups like Mic and Ozy Media have struggled to capture the broad cohort group (see traffic statistics), often focusing on issues they believe millennials want to read and consume.
Ozy Media is another causality in both terms of credibility and actual audience. With COVID-19 spreading rapidly in March 2020, more investors turned to using Zoom calls to conduct due diligence on potential investments. Zoom calls can be manipulated, so investors need to be aware of who is really speaking on the other side. On February 2, 2021, Samir Rao, the Co-Founder of Ozy Media, was caught impersonating a YouTube executive Alex Piper in a investor conference call with Goldman Sachs Asset Management. Goldman Sachs was closing in on making a US$ 40 million investment, but decided not to after the call. The New York Times reported that Alex Piper, Head of Unscripted Programming for YouTube Originals, was going to provide updates on Ozy Media's success on YouTube in the Zoom meeting. In fact, it was Samir Rao impersonating Piper on Ozy's success on YouTube and advertising dollar growth to Goldman Sachs. After the meeting, a Goldman Sachs employees reached out to Alex Piper and Alex Piper told Goldman that he had never spoken with her before. Ozy Media CEO Carlos Watson found out about this and apologized to Goldman Sachs and revealed that the voice impersonating was Samir Rao. Watson blamed the impersonation and attributed it to a mental health crisis that was affecting Rao. Carlos Watson founded Ozy Media, but had stints at McKinsey & Company and was an anchor on MSNBC for part of 2009 and had a stint at CNN. Harvard-graduate Samir Rao came from Goldman Sachs.
The FBI is now investigating according to various reports. Ozy Media had raised more than US$ 70 million, according to various media outlets.
The initial Ozy Media story was a catalyst looking into the company's other operations and scandals.
The impact has been devastating for Ozy Media as hedge fund billionaire Marc Lasry stepped down as chairman. Lasry is the owner of NBA champions the Milwaukee Bucks and CEO of Avenue Capital Group. He just got the Chairman role in August 2021 at Ozy. "I believe that going forward Ozy requires experience in areas like crisis management and investigations, where I do not have particular expertise," Lasry said in a statement announcing his move.
Lasry remains an investor in Ozy Media reportedly investing US$ 1 million of his own money in a Series C round in 2019. Other investors in Ozy Media include German media giant Axel Springer, which owns Insider, and Laurene Powell Jobs' Emerson Collective. Axel Springer invested US$ 300,000 in the Series C round. SV Angel, which is owned by Ron Conway, surrendered its shares in Ozy media. SV Angel invested in Ozy back in 2012. To make matters worse, Carlos Watson told CNBC that Sharon and Ozzy Osborne had invested in his company. Sharon Osborne now says that never happened and told the public, "This guy is the biggest shyster I have ever seen in my life."
UPDATES: October 1, 2021
Carlos Watson resigned from the Board of National Public Radio (NPR). Watson served on the board of NPR since 2016.
Ozy Media decided to close down.
Ozy Media's board of directors announced the decision in a statement: "At Ozy, we have been blessed with a remarkable team of dedicated staff," the statement began. "Many of them are world-class journalists and experienced professionals to whom we owe tremendous gratitude, and who are wonderful colleagues. It is therefore with the heaviest of hearts that we must announce today that we are closing Ozy's doors."
Screenshot of Website at October 1, 2021