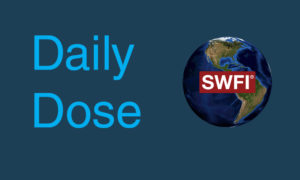 DAILY DOSE: October 1, 2021
Posted on 10/01/2021
---
1. Tata Sons Pvt. is in the midst of taking over Air India Ltd. again.
2. Turkey Wealth Fund is discussing buying a majority stake in Turk Telekomunikasyon AS, Turkey's second largest telephone company.
3. Bank of Mexico agreed to raise the overnight rate 25 basis points to 4.75%.
4. Lordstown Motors Corporation reached a deal to sell the Ohio-based Lordstown factory to Taiwan-based Foxconn Technology Group for about US$ 230 million after buying it from General Motors (GM) for just US$ 20 million two years ago. In addition, Foxconn Technology Group will buy $50 million worth of common stock in Lordstown Motors Corporation.
5. The U.S. Federal Bureau of Investigation (FBI) and SEC are looking into funds traced to Venezuelan conglomerate. The FBI is conducting a money laundering probe in Interactive Brokers, Morgan Stanley, and Avenir.
6. The Chinese government has ordered top domestic Chinese energy firms to secure supplies at all costs.
7. International boxing champion Manny Pacquiao formally filed his candidacy for president of the Philippines. Philippines President Rodrigo Duterte is constitutionally barred from seeking a second six-year term. However, Duterte has announced that he will run for vice president.