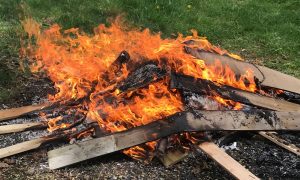 Relatively Obscure Millennial News Site OZY Decides to Not Shut Down
Posted on 10/04/2021
---
After the public embarrassment of its shady activities, OZY Media decided to close on Friday with a five-minute call to employees in which the company's CEO Carlos Watson did not take questions. However, by Monday morning the company changed plans and decided to remain open.
On the Today Show, the anchor asked, "Has the company shut down or are you still open for business?"
Carlos Watson replied, "We're going to open for business … this is our Lazarus moment."
On TV, Carlos Watson argued that when Ron Conway surrendered his shares, it did not matter, as the investment was so small. Watson also countered that Sharon Osborne was an investor in the company because she had received OZY Media shares as part of a legal settlement over a trademark infringement claim.