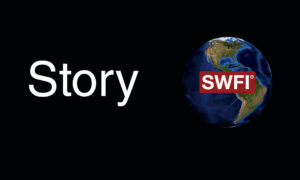 More Asset Managers Leave New York City, Cathie Wood's ARK to Camp in Florida
Posted on 10/09/2021
---
The trend of asset managers leaving Wall Street for other locations augmented as communication technology flourished and the lack of appeal of a highly-taxed, increased crime, pricey real estate for middle class workers, and regulated state. With the onset of COVID-19 and the closing of activities and restaurants at the time, the need for being in Manhattan for asset managers has decreased. Anecdotally, asset allocators have in the aggregate have taken less face-to-face meetings in today's time versus pre-COVID, according to rough estimates by SWFI research.
For example, from 2018 to 2019, AllianceBernstein L.P. moved its global headquarters to Nashville, Tennessee from Midtown Manhattan. In 2020, private equity giant Blackstone Group moved some operations to Miami. Activist investor Paul Singer moved the headquarters of his hedge fund business Elliott Investment Management (Elliott Management Corporation) from Midtown Manhattan to West Palm Beach.
Cathie Wood's ARK Investment Management LLC is permanently closing its New York office and relocating to St. Petersburg, Florida. The relocation will be effective on November 1, 2021. ARK also plans to build the ARK Innovation Center in Florida. The center would help advance its business and facilitate collaboration with the innovation communities.
"Ark is not a traditional Wall Street asset management firm, and we are looking forward to breaking the mold further by relocating to St. Petersburg, a city investing in technology, science, and innovation," said Cathie Wood publicly.
Wood's class of exchange-traded funds have gained in popularity in recent years. The flagship ARK Innovation exchange-traded fund surged nearly 150% in 2020.