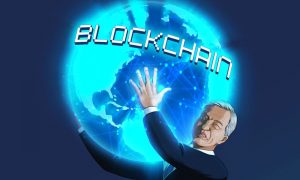 JPMorgan Chase CEO Jamie Dimon Personally Thinks Bitcoin is Worthless
Posted on 10/11/2021
---
"I personally think that bitcoin is worthless," JPMorgan Chase chairman and CEO Jamie Dimon commented during an Institute of International Finance event on October 10, 2021.
Dimon then added, "I don't want to be a spokesperson — I don't care. It makes no difference to me," he said. "Our clients are adults. They disagree. That's what makes markets. So, if they want to have access to buy yourself bitcoin, we can't custody it but we can give them legitimate, as clean as possible, access."
In February 2019, JPMorgan informed the public it would release a digital currency called JPM Coin. In late 2020, JPM Coin was used commercially for the first time by a large technology client to send payments around the world. JPMorgan created Onyx to house its blockchain and digital currency efforts. Essentially, the JPM Coin is a stablecoin pegged 1:1 to the U.S. dollar. JPM Coin runs on the Quorum Blockchain. This network is a JPMorgan internally developed to be a private version of the Ethereum network.
In August 2021, JPMorgan Chase following other Wall Street firms started enabling its wealth management clients access to cryptocurrency funds.
Bitcoin rose above US$ 57,000 on October 11, 2021, extending its two-week rally. At October 11, 2021 at 10:55 PM UTC, Bitcoin is trading at US$ 57,251.90.