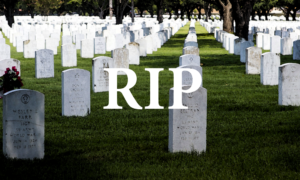 Michael Falk, a Partner at Focus Consulting Group, Dies at 54
Posted on 10/13/2021
---
Long Grove, Illinois-based Focus Consulting Group is an investment consultant firm. Michael S. Falk (aged 54), a partner at Focus Consulting Group, died on October 8, 2021 of complications from Amyotrophic Lateral Sclerosis (ALS). Falk had been diagnosed with ALS more than two years ago.
Before joining Focus Consulting Group in 2011, Falk was a chief strategist at global macro L.P. called Mauka Capital, LLC, and a chief investment officer in charge of manager due diligence and asset allocation for a multi-billion-dollar advisory practice.
Falk wrote two investment books — "Let's All Learn How To Fish … To Sustain Long-Term Economic Growth" (in 2016) and "Get To Work … on Our Future" (in 2019).
Falk is survived by his wife; his son, Collin; his father, Jerry; two sisters and five nieces and nephews.