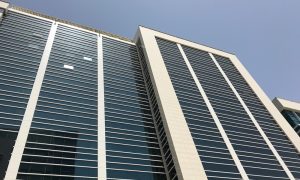 Mubadala Capital Satiates Appetite with Major Taco Bell Franchisee Acquisition
Posted on 10/14/2021
---
Mubadala Capital is the Abu Dhabi-based asset management subsidiary of Mubadala Investment Company. Mubadala Capital agreed to buy K-MAC Enterprises from Lee Equity Partners Opportunities Fund, L.P. in partnership with the existing management team. K-MAC is headquartered in Fort Smith, Arkansas.
K-MAC Enterprises was created in 1964 and currently operates over 300 Taco Bell restaurants, primarily located in the Midwestern and Southern United States and represents approximately 4% of the entire Taco Bell system.
Lee Equity Partners Opportunities Fund acquired K-MAC Holdings Corporation on December 20, 2016 from Brentwood Associates and Arlon Group. Brentwood Associates, in partnership with Arlon Food and Agriculture Investment Program, invested in K-MAC in 2011.
In 1997, Taco Bell used the "Taco Bell Chihuahua"as an advertising figure and mascot for the Taco Bell restaurant chain from September 1997 to July 2000 often using the catchphrase "¡Yo quiero Taco Bell!"
F&B
Mubadala Capital has significant experience in the Food and Beverage space, having invested approximately US $1.8 billion over the past seven years in this sector. Recently, Mubadala Capital led a US $700 million investment round into REEF Technology, a U.S.-based proximity-as-a-service platform enabling and accelerating the growth of the North American on-demand economy underpinned by food delivery with a portfolio that includes a number of major fast-food restaurant concepts in the United States.
Advisors
Goldman Sachs advised Mubadala Capital on this transaction, and Bank of America and North Point advised the sellers.