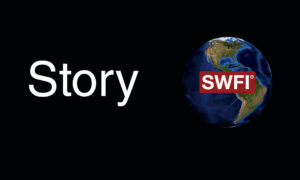 Taliban Wants Frozen Money from Americans to Get Economy Going
Posted on 10/18/2021
---
As the Biden administration's bungled exit from Afghanistan quickly led to the Taliban assuming power and overthrowing the U.S.-allied government, the U.S. Treasury moved to freeze assets held oversees that are owned by the country's central bank. The Taliban and its new Afghan government are starved of cash and pressing world leaders to claim their roughly US$ 8 billion in Afghan foreign reserves that have been frozen by the U.S. Earlier, donor countries and international institutions chopped off aid that accounted for some 75% of the previous government's budget. There is a lack of cash in the Afghanistan financial system.
The U.S. government is now willing to give aid to the Taliban, while still refusing to give political recognition to the country's new Taliban rulers.
There are current terrorism sanctions against the Taliban from the U.S. government and legal cases in which "several groups of plaintiffs are seeking to attach the funds."
The European Union pledged 1 billion euros in aid. In an October 2021 statement, "We must do all we can to avert a major humanitarian and socio-economic collapse in Afghanistan." Ursula von der Leyen, the President of the European Commission, added, "We need to do it fast."
Afghanistan is still the world's largest supplier of illicit opiates. It is a key source for heroin markets across Europe and Asia.
Keywords: Da Afghanistan Bank. Bank of Afghanistan.