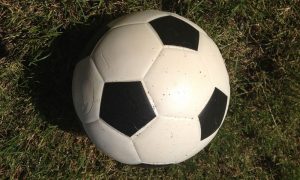 NFT Industry Player Dapper Labs Raises $250 Million in New Funding
Posted on 10/21/2021
---
Dapper Labs, Inc., the company behind NBA Top Shot and the Flow blockchain, revealed US$ 250 million in new funding. Led by Coatue, the new round brings together existing investors a16z, GV (formerly Google Ventures) and Version One Ventures with new investors including BOND and Singapore's GIC Private Limited. Dapper Labs will use the new capital to continue to scale and support major additional brand-driven sports, entertainment and music based products coming online and being developed on the Flow blockchain. Founded in 2018, Dapper Labs' current studio partners include the NBA, NBPA, WNBA, WNBPA, LaLiga, Warner Music Group, Ubisoft, Genies, and UFC.
"Coatue has been investing in technology trends for over 20 years and web 3.0 is one of the most exciting trends we've seen," said Dan Rose, Chairman, Coatue Ventures in a press release. "We think Dapper Labs is a leader in the space at the infrastructure level with Flow blockchain and in the application layer with NBA TopShot. We continue to be impressed by Roham's strong leadership and vision and we could not be more proud to partner with him and the entire team at Dapper."
In September 2021, the National Football League, The National Football League Players Association and Dapper Labs, agreed to work together to create exclusive digital video highlight NFTs (non-fungible tokens) for NFL fans. The deal aims to drive fan engagement by letting fans collect digital video Moments of the best plays of the season using Dapper Labs' cutting-edge blockchain technology.
Keywords: NFT.