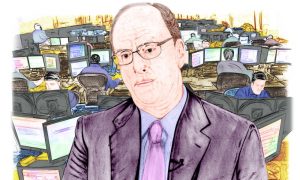 BlackRock Wins Saudi Arabia's National Infrastructure Fund Mandate
Posted on 10/25/2021
---
BlackRock Inc., the world's largest asset manager, won a mandate to help Saudi Arabia create and oversee the National Infrastructure Fund. The National Infrastructure Fund of Saudi Arabia plans to support up to 200 billion riyals in projects over the next decade, according to state news agency SPA. The National Infrastructure Fund will invest in areas such as water, transportation, energy, and health.
BlackRock is being hired to generate institutional investor interest in Saudi Arabia and institutionalize the infrastructure market in Saudi Arabia in order to attract more foreign capital.
The National Infrastructure Fund is one of Saudi Arabia's development funds of the National Development Fund (NDF). Saudi's National Development Fund oversees a number of economic development funds including the Tourism Development Fund, Saudi Fund for Development, Real Estate Development Fund, Saudi Industrial Development Fund, Social Development Bank, Cultural Development Fund, and the Agricultural Development Fund.