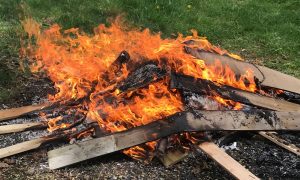 American Airlines COVID Vaccine Policy and Bad Weather Forces More Flight Cancellations
Posted on 10/31/2021
---
American Airlines Group Inc. required its employees in the U.S. to be fully vaccinated with the COVID mRNA shots by November 24, 2021 or face employee termination. American Airlines is a major U.S. airlines company that also received substantial subsidiaries through the CARES Act. American Airlines canceled more than 1,000 flights this weekend, blaming the weather and high winds in Dallas. More than 1,500 flights were canceled since Friday. The airline scrapped more than 600 flights on Sunday, or about 12% of total flight operations.
Compare this to Dallas-based Southwest Airlines, which cut 185 flights, or 5% of its Sunday operation. After public and employee furor over forced COVID shots and massive flight cancellations, Southwest Airlines CEO reversed a policy decision in October that was to place employees not willing to take the COVID shots on unpaid leave as of a federal deadline in December 2021. When Southwest faced the cancellation of more than 2,000 flights between Oct. 8 and Oct. 13., corporate staff blamed it on bad weather in Florida, staffing shortage issues, and air traffic control issues. Those flight cancellations cost Southwest Airlines around US$ 75 million.
Southwest Airlines and American Airlines are among the major carriers that are U.S. federal contractors and subject to a Biden administration requirement. That requirement is that their employees have received COVID mRNA shots by December 8, 2021 unless they are exempt for medical or religious reasons.
In late October 2021, U.S. District Judge Barbara Lynn, a Bill Clinton appointee, in Texas denied Southwest Airlines pilots union's request to temporarily block a COVID vaccine mandate for employees. The Southwest Airlines Pilots Association, which represents some 9,000 aviators, sought a temporary restraining order against the mandate.
Keywords: American Airlines Group Inc.