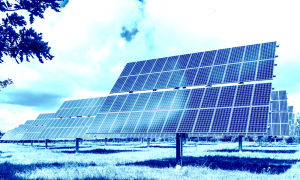 MORE SOLAR: OMERS Infrastructure Buys Navisun from Ares
Posted on 11/02/2021
---
Navisun LLC is a solar and storage independent power producer within the United States that co-develops, acquires, owns, and operates distributed and small utility-scale solar projects. OMERS Infrastructure signed an agreement with a fund managed by Ares Management Corporation to acquire 100% of Navisun LLC, an independent distributed generation solar power producer. Navisun acquires, co-develops, constructs, finances, owns, and operates distributed and small utility-scale solar and storage projects throughout the United States.
John Malloy and Doug Johnsen founded Navison. Based in Hingham, Massachusetts and founded in 2017, Navisun targets solar power and storage projects ranging from ~1MW to 30 MW. Navisun principals have completed many projects for utilities, municipalities, universities, schools, hospitals, and similar institutions. The company's many competitive advantages include deep expertise in all aspects of the solar and storage value chain such as development, engineering, construction, finance, operations, and asset management.
Canadian public pensions are looking for assets that help with the global theme of an energy transition to renewable energy investments.
Advisors
CohnReznick Capital Markets Securities LLC served as financial advisor to OMERS. Shearman & Sterling LLP was OMERS legal advisor. The transaction is expected to close Q1 2022, subject to regulatory requirements. Further financial information will not be disclosed.
Navisun Backgrounder
Navisun received financing from Ares Capital Corporation to buyout solar projects and companies.
In October 2018, Navisun acquired OSG Solar I LLC, a 2.746-MW (DC) solar project located in Orange, Massachusetts that commenced operations in the middle of 2012.
Ares Capital Corporation, a business development company (BDC), managed by Ares had US$ 42.4 million in total revolving and delayed draw loan commitments from Navisun, according to the latest 10-K filing from the BDC.
OMERS Renewable Investments
OMERS Infrastructure's global renewable energy holdings include Leeward Renewable Energy, which owns and operates a portfolio of 22 renewable energy facilities totaling more than 2 GW of installed capacity across the U.S. In April, Leeward closed on the purchase of a utility-scale solar project platform which included approximately 10 GW of development projects from First Solar. Leeward now has 17 GW of projects under development across wind, solar and storage.
Earlier this year OMERS Infrastructure acquired an approximately 19.4% stake in Azure Power Global Limited (NYSE: AZRE), an independent renewable power producer located in India, with an asset base of circa 2 GW of operational capacity and ~5 GW of capacity under construction or awarded. In October, OMERS Infrastructure signed an agreement to buy 49% of FRV Australia, a key solar power producer in that country, with 637 MW of capacity already operational or under construction, and more than 3 GW of multi-technology development projects.
Keywords: Ontario Municipal Employees Retirement System.