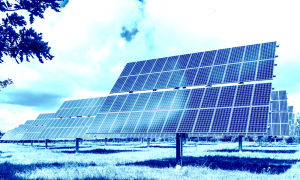 AIMCo Sells Eolia Renovables to ENGIE and Credit Agricole
Posted on 11/12/2021
---
French gas and power giant Engie SA and Credit Agricole (through Crédit Agricole Assurances) inked a deal to acquire 97.33% of Eolia Renovables de Inversiones, S.C.R., S.A from Alberta Investment Management Corporation (AIMCo). The estimated deal enterprise value was around 2.1 billion euros. Engie will get 40% of Eolia, while Credit Agricole will get the remaining 60% ownership stake in Eolia. Completion of the transaction is subject to the fulfillment of certain conditions including merger control clearance from relevant competition authorities, and is expected by Q1 2022.
A large portion of Eolia's renewble assets were constructed under previous Spanish regulations that still guarantee a fixed long-term rate for the power they generate. Eolia manages a 899 MW portfolio of renewable energy assets with long-term contracted revenues under the Spanish Renewables regulatory regime, and has maintained a renewables project pipeline of 1.2 GW in Spain.
AIMCo purchased a majority position in Eolia in 2019 from funds managed by Oaktree Capital Management.
Advisors
AIMCo was advised by Cantor Fitzgerald and Linklaters.