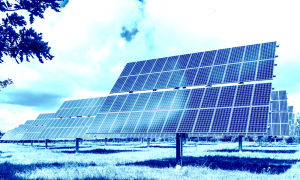 Sonnedix Sells Puerto Rico Solar Operations to Arclight's Infinigen Platform
Posted on 11/15/2021
---
Sonnedix Power Holdings Limited was formed in 2009. Arclight Capital Partners, LLC signed a deal to buy Sonnedix's Puerto Rico Operation to ArcLight's Infinigen. The Puerto Rico Operations comprises the Oriana and Horizon operating solar PV plants totaling 73.2MW, plus other entities pursuing additional solar and battery energy storage in Puerto Rico. Sonnedix said the deal includes Sonnedix USA, Sonnedix Solar Puerto Rico, Sonnedix Solar Puerto Rico Holdings, and Sonnedix Solar Puerto Rico Holdings II. The Puerto Rico Operations will conduct business under the Infinigen name post-closing.
Sonnedix Power Holdings Limited is majority owned by institutional investors advised by J.P. Morgan Asset Management. Sonnedix has 4 publicly-listed bonds, which were used to finance assets in the abovementioned groups.
Advisors
Sonnedix was advised by DLA Piper as primary legal counsel, while Latham & Watkins served as primary legal counsel to ArcLight.
On September 1, 2021, Sonnedix completed the acquisition of a 112 MW solar PV development portfolio from Circle Energy, Faleuma, and Fustiñana (Navarre)-based Ríos Renovables. The portfolio consists of seven photovoltaic projects located in Valladolid, a province of Castilla y León in north-western Spain. All projects are all in a well-advanced stage of development and construction works are expected to commence in the last quarter of 2021. The construction of all PV plants will be done by EPC contractor Ríos Renovables.