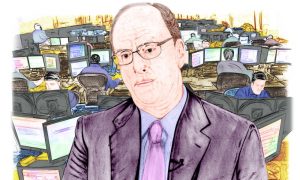 Temasek Trimmed Almost 50% of its Position in the BlackRock U.S. Carbon Transition Readiness ETF
Posted on 11/17/2021
---
Singapore's Temasek Holdings trimmed 49.9% of its market position in the BlackRock U.S. Carbon Transition Readiness ETF (ticker: LCTU). The amount was 794,236 shares and an estimated transaction amount of US$ 39,481,471.56, according to September 2021 SEC filing data. At that reported period, Temasek still held 797,400 shares of that exchange-traded fund. Since the ETF's inception in April 6, 2021, the YTD return was 7.04% from the September 30, 2021 date. This transaction occurred before the mega Glasgow event of COP26.
By analyzing the ETF's holdings, much of it is exposed to U.S. tech companies.
The ETF seeks long-term capital appreciation by investing in large- and mid-capitalization U.S. equity securities that may be better positioned to benefit from the transition to a low-carbon economy. The largest holdings of the ETF are tech companies, which include Microsoft Corporation, Apple Inc, Amazon.com Inc, Facebook, and Tesla Inc.
Temasek invested in the ETF to support the launch of it. Temasek remains a large investor in BlackRock holding 5,092,825 shares in the company from the September 2021 SEC date. Given today's intraday price of US$ 932.15, Temasek has a US$ 4,747,276,823.75 position in the asset management giant.
Temasek also sold around 44.85% of its ownership in the BlackRock World ex U.S. Carbon Transition Readiness ETF for the same time period.