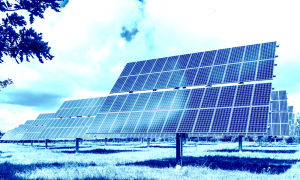 Samruk-Kazyna Inks Agreement with Taqa and ADQ on Energy Investments in Kazkahstan
Posted on 12/01/2021
---
Samruk-Kazyna JSC signed a long-term agreement in which Abu Dhabi Developmental Holding Company PJSC (ADQ) and its portfolio companies are looking to invest up to US$ 6 billion in energy projects in Kazakhstan. ADQ is a shareholder in Taqa, which also signed the agreement.
The agreement forges the creation of a holding company that will oversee and manage any acquired assets. ADQ, Taqa, and Samruk-Kazyna will explore three greenfield power projects in Kazakhstan, including a two-gigawatt solar photovoltaic (PV) power plant, a 2 gigawatt wind power plant, and a 1 gigawatt combine-cycle gas fired power plant. ADQ and Taqa would jointly hold a 51% stake in each project with Samruk-Kazyna having the remaining interest. Meanwhile, Taqa would also be involved in the operations and maintenance of all three projects.
In February 2021, Samruk inked a strategic agreement with Masdar, which is owned by Mubadala Investment Company to explore renewable energy projects in Kazakhstan.