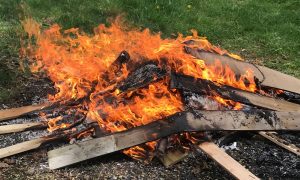 Bloated Event Management Software Company Cvent to go Public with a SPAC
Posted on 12/08/2021
---
Dragoneer Growth Opportunities Corp. II (Nasdaq: DGNS) is a publicly traded special purpose acquisition company. The SPAC announced that its shareholders approved the previously-announced business combination with Cvent, Inc. back in July 2021. Dragoneer Growth Opportunities Corp. II is a blank check company formed by an affiliate of Dragoneer Investment Group. This gives Vista Equity Partners and its limited partners and exit opportunity. The transaction values Cvent at an initial enterprise value of US$ 5.3 billion. The transaction will provide Cvent with $801 million in cash (assuming no redemptions of Dragoneer shares are effected).
Founded in 1999, Cvent is a meetings, events, and hospitality technology provider with more than 4,000 employees and 21,000 customers worldwide. In 2011, Cvent received US$ 136 million of funding from New Enterprise Associates in July 2011.
Cvent had a net loss was US$ 26.1 million for the third quarter ended September 30, 2021 compared to US$ 14.4 million in the comparable period in 2020. Cvent missed out on the remote streaming sector, while firms like Zoom Communications and Microsoft Corporation (via its Teams product), quickly grabbed market share.
Cvent last went public on the New York Stock Exchange on August 9, 2013. In 2016, Cvent was acquired by Vista Equity Partners for US$ 1.65 billion.
Acquisitions
In 2008, The Active Network acquired RegOnline. In February 2014, Lanyon Solutions was paired with Active Network's Business Solutions Group and consolidated under the Lanyon name. In November 2016, Lanyon was acquired by Cvent.
On May 23, 2018, Cvent announced that it had acquired Quickmobile, a Vancouver-based mobile event app developer.[
On June 5, 2018, Cvent announced that it had acquired Kapow, an online booking platform for venues and experiences.
On October 16, 2018, Cvent announced that it had acquired Social Tables, an event diagramming, seating and collaboration platform based in Washington, D.C.
On May 22, 2019, Cvent announced that it had acquired Wedding Spot, a wedding venue sourcing platform that allows users to find venues based on budget, location, style and guest count.
On June 10, 2019, Cvent announced that it had acquired mobile event technology provider DoubleDutch.